Dean Collins - Master of Lighting
Aug 04, 2015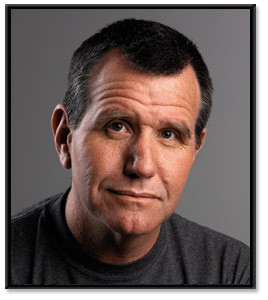 They say "those who can, DO; Those who can't, TEACH." Dean Collins was a man who could do both. In 2005 cancer stole one of the brightest lights in our industry. A commercial photographer and educator who had an ease in front of a crowd and a knack for explaining photographic concepts.
Whether you're a working professional photographer, artist, or hobbyist, the videos Software Cinema carries are an invaluable resource.
"The Best of Dean Collins on Lighting" is a 4-DVD set covering the basics of studio and outdoor portraits, model portfolio creation, swimwear/fashion photography, and product photography.
While Dean primarily worked with chrome (slide) film, photography is physics, and physics hasn't changed in the last few hundred years. though the equipment (and hairstyles) may seem "dated" the basics, and advanced concepts Dean is teaching are universal in photography.

F11 is F11 no matter what camera or media you're using.

How do you light a scene so that the white backdrop is black? How do you make a black backdrop white? How can you make a colored background of intense pure light on any backdrop? All of these questions or more are answered by Dean's "Chromazones" system. What Ansel Adams did for Black and White photography with his zone system, Dean does for color photography. We have many advantages as digital photographers that chrome shooters didn't, we have instant feedback (granted they had polaroid backs that could give them an idea of the final product) and we have control after the fact to correct our captures. But why correct after the fact, when you can get things correct the first time, in camera?
If you feel the "Best of..." DVD set is too much of an investment to make now, at least check out Dean's "Live at Brooks Institute" seminar from 1991. It's worth it just for the entertainment value, Dean really was a funny guy with a great way of breaking down concepts.
Here's a small taste:

you can purchase the full video from Software Cinema, Dean Collins On Lighting - Live at Brooks Institute of Photography

Also available is a PDF file detailing his "Tinker Tubes" system. A light diffuser frame system Dean developed for modifying light using readily available PVC pipe at a fraction of the cost of commercial soft-boxes and reflectors. A Low-res version of the PDF is available for download, or for $19 you can download a high-res PDF and Dean's Studio Sketch Book, which details light and reflector placement for different lighting setups.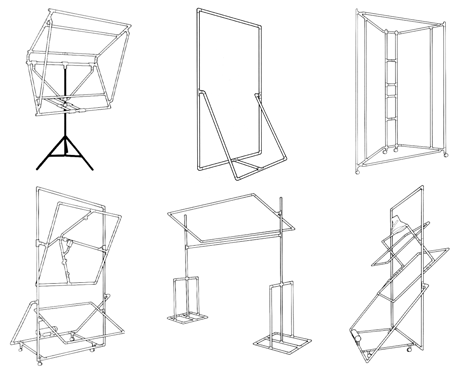 From time to time I'll pop in one of the DVDs to refresh my memory, review the process, or just spend a little time listening to the master. Dean Collins was a friend and mentor and a voice taken too soon.
---
http://www.deancollins.com/
While photography itself may be close to 200 years old, pure education within professional photography is considerably younger. Even shorter are the number of years when a handful of dedicated photographic educators made their mark on our industry.
Starting in the 80's a very special photographer, Dean Collins, had a very important impact on professional photography. For over twenty years he was one of the few working photographers who influenced the way an entire generation saw its profession.
He taught us to not only see the light, but to move it, bend it and most importantly control it, no matter where or when we were creating images. He was a brilliant educator and often referred to as the finest presenter in the industry. With a combination of wit and the ability to reduce complicated concepts to workable solutions, he was the "Dean" of Photographic Education.
As co-founder of Finelight Publishing, he set out to completely redefine the publishing of photo lighting materials, all while running his studio and conducting seven world tours. He developed easily understood methods of controlling light and understanding its behavior, single handedly raising the level of competency and quality among thousands of professional photographers.
In 1990 Collins began experimenting with electronic imaging, leading to a very close association with Adobe Systems. Software Cinema, a company founded by Dean, continues to produce a comprehensive collection of Photoshop and Design training resources for the digital imaging market.
Dean Collins battled cancer for 3 years and passed away on February 2, 2005.
He will be greatly missed, but his concepts and his passion for photography are timeless.
For each DVD purchased, a portion will be donated for the cure of childhood cancer with CureSearch.
CureSearch unites the Children's Oncology Group (COG) and the National Childhood Cancer Foundation (NCCF) through a shared mission to cure and prevent childhood and adolescent cancer through scientific discovery and compassionate care. Website: www.curesearch.com
---
Dean Collins, 51; creative photographer excelled at teaching
By Jack Williams
STAFF WRITER
The San Diego Union-Tribune
February 12, 2005
When Dean Collins explained complex photography in simple terms, removing the mystique from sophisticated lighting techniques, his audience usually got the picture.
"He could hold them spellbound," said Roger B. Daines, president of Professional Photographers of California. "He was down to earth, humble, and had a dry sense of humor."
Mr. Collins, who taught photography to private and commercial clients as the founder of Software Cinema, combined communication skills with extraordinary technological savvy and artistic sensitivity.
During a career spanning three decades, he photographed heads of state, entertainers and elite athletes and mastered multimedia presentations before the emergence of digital imaging.
"I like to think of him as being to photography what Edison was to electricity – a creator and an innovator," Daines said.
Mr. Collins, who recently received a lifetime achievement award from the Professional Photographers of America, died Feb. 2 at his home in East County. He was 51.
The cause of death was cancer, which was diagnosed two years ago, said his niece, Janet Anderson.
"No doubt about it, Dean touched thousands of people's lives in photography," Daines said. "He was not the person to keep secrets. If he knew how to do it, he would share it."
In December, some of Mr. Collins' friends launched a project to collect images for a photo book in his honor. The book, which includes expressions of appreciation for the impact Mr. Collins had on their lives, was delivered at Christmas.
Mr. Collins was born in Escondido and raised in Vista.
He graduated in 1970 from Vista High School and worked by day in an ice-cream parlor. Nights would find him studying photography in a printing studio.
He moved to Pasadena to shoot weddings and portraits. He furthered his education in photography by learning on the job and taking courses from Kodak.
"I loved it," he told The Tribune in 1987. "I learned photo science."
After he started a small evening lecture series in Los Angeles, Kodak took note. He was hired to give seminars in France and Germany. He also studied photography in Switzerland before returning to the United States, where he opened a studio in Lemon Grove.
In the 1980s, he operated Collins & Associates in downtown San Diego and launched Finelight Publishing with partner Gary Burnsand. By 1987, he was marketing instructional videos and manufacturing photographic equipment, the latter through a company he called Lightframe.
"Before computers and DVD projectors, Dean would give seminars with six slide projectors, all synchronized," Daines said. "It looked like you were watching a movie. He was a perfectionist – he never let anything go out that wasn't perfect."
As a photographer, Mr. Collins' corporate clients included Kodak, No Fear, Hyatt Hotels, Lexus, Nissan, the Washington Redskins and the New Orleans Saints.
In 1990, he began experimenting with electronic imaging, resulting in a 10-year association with Adobe Systems. In recent years, his Software Cinema firm, based in the Mira Mesa area, produced a comprehensive collection of Photoshop training resources.
Mr. Collins' honors included an honorary degree from Brooks Institute of Photography.
Survivors include his wife, Linda; daughter, Hannah; son, Dean Jr.; mother, Florence Marie Anderson of San Marcos; sister, Sharon Harrison of Gig Harbor, Wash.; and brother, Kip Collins of Vista.
A memorial service is scheduled for noon today at Sunrise Community Church in Santee.
---